The calendar section remains current and updated.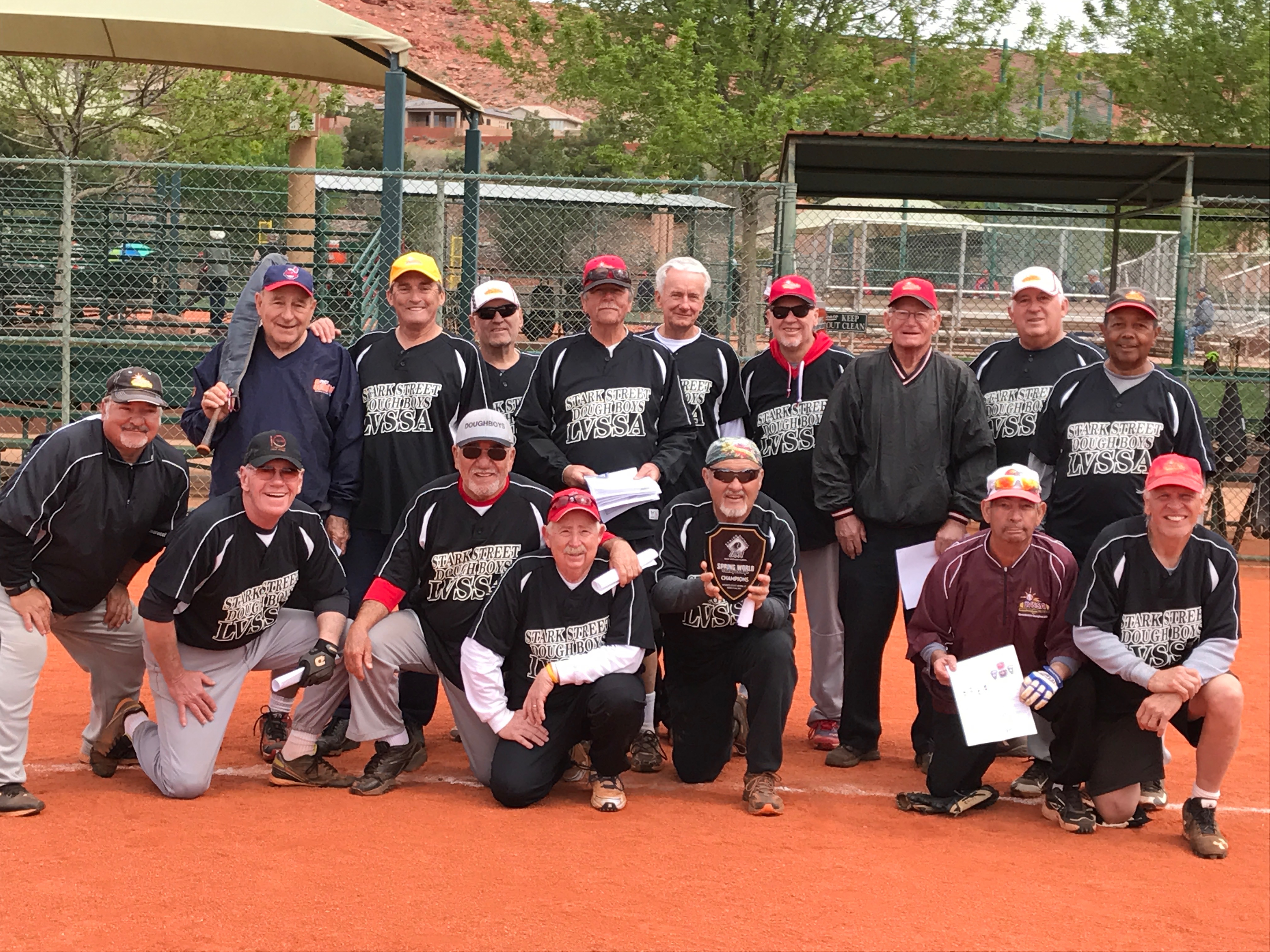 Want to play? Get in touch!
If you would like information on about our association, sign up or to contact us:
LasVegasSeniorSoftball@gmail.com
Our Members Enjoy:

Monday Batting Practice
Monday, Tuesday, Thursday & Saturday Games
Wednesday & Saturday Women's Practice 
Annual Meeting & Banquet 
Flag Day Observance Tournament
Post-Game Activities enjoyed by many at the park


Congratulations to Doughboys 2017 70+ AA Spring Worlds Champions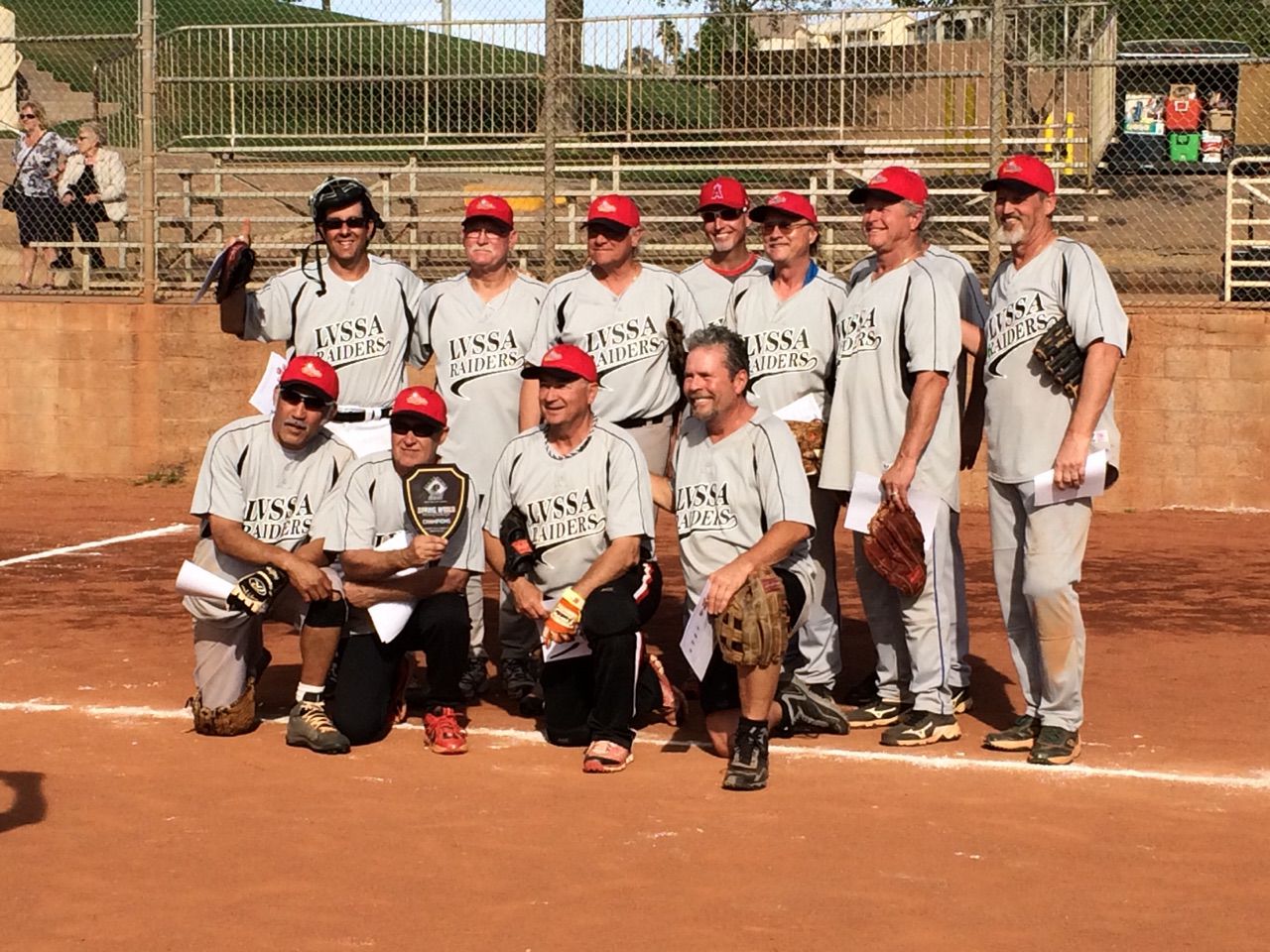 Congratulations to LVSSA Raiders - 2017 Spring Worlds Champion 60+ AAA
Saturday Play:  Unlike Tuesday/Thursday play, Saturdays are set up

for tournament teams to get in scrimmages between themselves.  LVSSA
members not practicing  with a tournament team are welcome to come
out and see if they can hook up with a short-handed tournament team or
play on their own if enough players show up.
The slideshows below highlight the great men & women of LVSSA
that join in on scrimmages held twice a week at Lorenzi Park.